What are we to do as believers when life brings us face to face with situations that make us question who God is? How are we to respond when fervently prayed prayers seem to fall on deaf ears? Where do we turn when the rock of our salvation no longer feels steady and reliable?
I've been wrestling with questions like these for almost two months now.
Within my closest group of friends there have been three miscarriages in less than six months time. The first of which was my own (read more about that here), but the two that shook me most recently happened just two weeks apart and around the same time that I received news of my own 4th pregnancy.
One of my friends found out that her baby had no heartbeat at a routine ultrasound. She was given her options and sent home. For some reason I cried more instantly over her news than I did my own. Maybe I understood the gravity of it better having walked that road so recently, I'm not sure. But after 30 minutes of weeping and asking God why He would let this happen, when we'd all prayed so hard for that little life to be created in the first place, my husband came home. I instantly went into his arms and told him the news, to which he responded, "So lets believe and pray for life."
And that's exactly what we did, for the next three days before her next appointment. We laid hands, we poured out our hearts and our tears over our friends and the little life God had given them. I personally have never prayed with as much faith as I did in those three days. I've never petitioned God as consistently and earnestly, and I've never waited for an ultrasound result with as much hope for a miracle.
But for whatever reason, God chose not to intervene that day.
There was still no heart beat. There was still no life.
What as believers do we do when we've done everything the bible says to do in order to petition God to move; when we've call on the Holy Spirit in Jesus' name asking Him to come in power and the result is far from what we hoped and prayed it would be? Where does that leave our faith?
For me, my faith is left shaken to its core.
I keep going back to the book of Acts where hundreds and thousands of people were healed and signs were performed by the disciples in Jesus name daily. I believe that God is capable of these things and I believe that He is still moving in the same ways today, but I can't seem to quiet the disturbance in my spirit that He didn't answer us when I know that He could have.
A week after this happened I found out that I am pregnant with what Lord willing will be our 3rd child (but this is my 4th pregnancy). And not a week after finding that out I received a text message from another friend in our Bible-study that she was pregnant and thought she might be miscarrying. She also ended up losing her baby.
I've never experienced a time in my life with so many mixed emotions. Being thankful for the life inside of me, but so forlorn for the ones lost by those I care so deeply for. Praising God for bringing life to my womb again after our own loss, but also feeling let down and powerless in the face of the losses of my friends.
So what have I been doing to cope with all of these mixed emotions?
I've been taking it one day at a time. I've had moments of break through where verses like,
"it is not as if the word of God has failed"
have leapt off the page at me. And I've had moments of despair where I'm like the angry and hurt woman in the movies crying and banging my fists on Gods chest before finally collapsing in exhaustion to just be held by Him in my despair.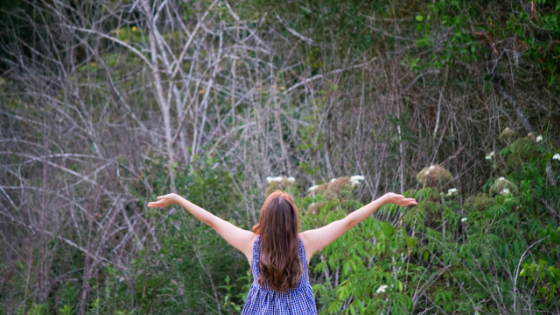 I don't have all the answers. I still don't understand why God didn't intervene. But I know He is still there pursuing me, still fighting for my love and affection.
I know that He can handle all my fears and doubts.
I am out in the wilderness right now wrestling through these things with God all the while clinging to the hope that when I come out again my faith will be stronger and more unshakable than it was before.
We sang this song in church yesterday, and while I've always liked it, something about seeing the words written out on the screen really spoke to me as we worshiped. They've been playing on repeat in my head ever since…
"Oh, the overwhelming, never-ending, reckless love of God
Oh, it chases me down
Fights till I'm Found
Leaves the ninety-nine
I couldn't earn it and I don't deserve it
still, You give Yourself away
Oh, the overwhelming, never-ending, reckless love of God"
My prayer for you and me today is that we'll recognize God's pursuit of us. God is chasing us down, fighting until we're found, and leaving the ninety-nine in search of the one who is hurting and uncertain. His love is overwhelming, it never ends, and to the rest of the world it seems reckless because never once does He consider the cost, but freely lays down His life for us. Our God is intentional in all He does. He has chosen you and me and will continue to fight for us until the day we stand before Him in Heaven. Join me in praising Him for these things today and choosing to dwell on these truths even as we wrestle in the wilderness.
With love,
Chelsea
For more inspiration and encouragement follow us on Facebook and Instagram and don't forget to SUBSCRIBE! 🙂